Otro
Salary: $3.676.700 - $5.339.300 al mes
Exceptional English: you know the lingo, the colloquialisms, and slang.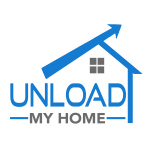 Unload My Home
We purchase single and small multi-family properties in Fl, USA.

We're hiring! 🧑‍💻
👉If you're looking for a work-from-home position, keep reading, this might be for you.
Unload My Home purchases single and small multi-family properties in Jacksonville, FL 🏡. We are a semi-remote team, and we are growing quickly 🌎. We are hungry to succeed and looking for someone with similar values to join our team. As a Remote Sales Agent, you will connect via phone with homeowners interested in selling their properties. Your sales acumen and ability to establish great relationships by phone are key to success in this role. 🎊
This is a full-time (35-40 hrs per week) work-from-home 🧑‍💻 position with the freedom to choose your own schedule!
If you feel you might be a good fit, the next step is to apply here 👉 https://indeedhi.re/38G5Fc5
Por favor, para apuntarte a este trabajo visita indeedhi.re.