Tiempo completo
desde 3.500.000 COP hasta 4.200.000 / Month
Las solicitudes se han cerrado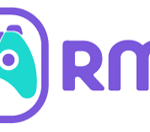 Web RM2 DIGITAL SAS
We are a Colombian company that does what we love, VIDEOGAMES!
We're seeking an open-minded, adaptable problem solver capable of coordinating with each discipline of game teams, being the primary, creative, and critically-thinking tester for the games, and ensuring high quality releases for our beloved players!
This role encompasses everything from taking notes during team meetings to speaking with company leadership about the goings-on and measurements of success for projects. You won't be simply testing (though you'll certainly be doing that to a very high standard!), you'll also be exhibiting and growing skills related to team leadership, strategizing, and independence.
We want our team members and players to enjoy their time with us. If you will add to our laid-back but high-performing environment, we would love to have you!
Responsibilities:
Delivering effective and efficient testing of game versions so releases are stable
Writing and executing test cases based on design documentation
Working across disciplines as a Point of Contact between game teams and the QA department
Coordinating testing of projects with internal and external testers
Asking clarifying questions and providing information during team meetings to communicate understanding
Improving methodologies of the game teams and QA department
Requirements:
Experience with:
Google Docs, Sheets, Drive
Wiki software
Word processing software
Mobile phones
Soft skills:
Effective communication including active listening as well as clear, concise explaining
Positive attitude
Dependability
Creativity
Organization
Self-starting
Solid leadership and management foundation
Desired but not required:
Prior experience in the gaming industry
Experience with JIRA, Agile and Waterfall development, Scrum, or the Kanban process
Technical knowledge of mobile device hardware
Leadership experience
Collating and analyzing performance metrics
Spotting and solving problems