Tiempo completo
Salary: 1800000
Disponibilidad 24/7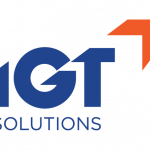 Web IGT Solutions Colombia
Do you want to work in the travel industry?

We are a company with presence in more than 15 countries, including Spain, Philipines, Rumania, China, India, USA and Colombia
We have a delivery center with more than 500 associates who stay with us! We provide service to Airlines, Hotels and Travel Agencies. With us you do travel support, NO SALES, NO TECHNICAL SUPPORT, NO COMPLICATED BILLING CALLS! Just customer service.
What we need from you?
· Excellent English level.
· Full time availability (for the travel industry the shifts may change) (No students on site) Si estas estudiando virtual no hay problema. No estudiantes presenciales
· That's it!
What do we offer?
· Basic Salary $ 1.800.000
· Performance Bonuses
· Commissions
· Available overtime at amazing rate
· Travel Associate Certificate Valid Worldwide
· Work 5 days and you rest 2 days
· Full training paid
* We are the only company on the market which offers a career network development!!!
Apply here on Indeed or you can call at 314 317 44 73